We work with MS Society
Discount pricing for anyone living with MS
We have been appointed by the MS Society as an official Affinity Partner.
Read more
MS is a condition of the brain and spinal cord that affects more than 130,000 people in the UK.
It can cause a range of symptoms, including fatigue, vision problems, numbness, pain and mobility problems.
Established in 1953, the MS Society is the UK's biggest multiple sclerosis (MS) charity, here to make life better for people with MS through research, campaigning, services and support. The Affinity Partnership will help the charity in its mission to stop MS, and ensure no one has to face MS alone.
The first and only product manufacturer to be appointed by the MS Society as an official Affinity Partner
Theraposture is the first and only product manufacturer to be appointed by the MS Society as an official Affinity Partner – a testament to the company's values and ethical client-centered approach.
Its power-assisted solutions are specifically designed to help people with neurological and progressive conditions such as MS. They reduce or eliminate the need for expensive care, lower Covid-19 risks and enhance mental health and well-being. Theraposture products are made to look at home in the client's home, whilst still delivering the assistance that is needed.
Discounted pricing
As well as discounted prices, every Theraposture client living with MS will benefit from a full assessment of needs and wants, including a demonstration and chance to try solutions before purchase, a 14-day suitability guarantee, and a comprehensive warranty.
We work with Parkinson's UK
10% discount for anyone living with Parkinson's
We have been chosen by the charity to provide our quality and trusted adjustable beds and chairs to its members and all those affected by Parkinson's.
Read more
---
In association with Parkinson's UK, we provide a joint initiative / offer where anyone living with Parkinson's will receive a 10% discount from our normal prices.
---
Parkinson's UK help to promote awareness of our products and services to clients who are very likely to benefit from them.
Such an example is the Rotoflex Bed which helps users safely and independently get in and out of bed on their own terms. Every sale generates a donation from Theraposture back to the charity to support its invaluable services.
Mobility product shop
Founded in 1969, Parkinson's UK is a dynamic network of expert staff, health and social care professionals, volunteers and researchers. This respected charity is focused on improving the lives of everyone living with Parkinson's and to bring forward better treatments and a cure. As part of its extensive services, the charity provides a product shop where mobility products, assistive equipment and aids for daily living can be purchased. This selection of quality solutions includes Theraposture adjustable beds and rise and recline chairs – the considered choice for all people with neurological conditions such as Parkinson's.
Enjoy comfort and safety
Our beds and chairs are ideally suited to people living with Parkinson's as they help to maintain comfort and safety when mobility becomes restricted. Since 1981 we have supported individuals with Parkinson's so they can enjoy living in their own home independently and with the reduced need for carer assistance. Our Trusted Assessors have extensive experience and always recommend the most appropriate solution; commonly working alongside Occupational Therapists.
10% discount
As a long established ethical specialist, we are proud to work in partnership with Parkinson's UK and our friendly team are ready to offer people living with Parkinson's this discount – call us on: 0800 012 6640
We work with Newlife the Charity for Disabled Children
Theraposture works with Newlife the Charity for Disabled Children to provide specialist cots and beds to disabled and terminally ill children in desperate need through the charity's Emergency Equipment Loan Service and Equipment Grants. 
Emergency Loan Services
---
There are around one million disabled and terminally ill children in the UK
---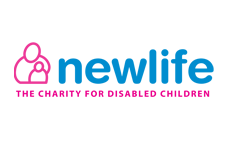 Newlife supports thousands of them every year with specialist equipment that may not be available through statutory services.
Newlife's dedicated Care Services Department includes a team of experienced nurses and responsive professionals that, work to improve children's health and well-being. By partnering with TherapostureNewlife has quick access to specialist equipment that enhances care and safety for disabled and terminally ill children, their families and carers.
Newlife's Emergency Loan Service is the only one of its kind in the UK, providing disabled children who are at serious risk of significant injury and those in urgent need because of life threatening or life limiting conditions, or terminal illness.
On receipt of an emergency application to supply a specialist cot or bed, Newlife will ascertain the type of equipment needed and if appropriate will commission Theraposture to deliver the specialist bed required, usually within 72 hours of receiving the order. Theraposture also installs and maintains the beds once in situ.
To apply for an emergency loan of specialist equipment visit www.newlifecharity.co.uk/apply or call 0800 902 0095 to speak with Newlife's Care Services Team.
Newlife's Emergency Equipment Loan Service is completely free for families. Loan periods typically last six months to enable Newlife's Care Services Team to work closely with families and their health or social care professionals in order to secure long term provision of a bed.
Once the loan period has ended, Theraposture organises collection of the loan bed or cot from the family's home.  Newlife's Emergency Equipment Loans provide vital solutions in often sensitive and urgent situations. We can assist Healthcare Professionals if they consider a permanent product purchase following the loan from Newlife. Purchasing adjustable care cots from us is popular with OT's as commonly this provides like-for-like replacement of loan equipment and hence reduces risk. The loan product has already been proven and very much liked by the family, the child and the carers – hence appropriate cot provision is assured.